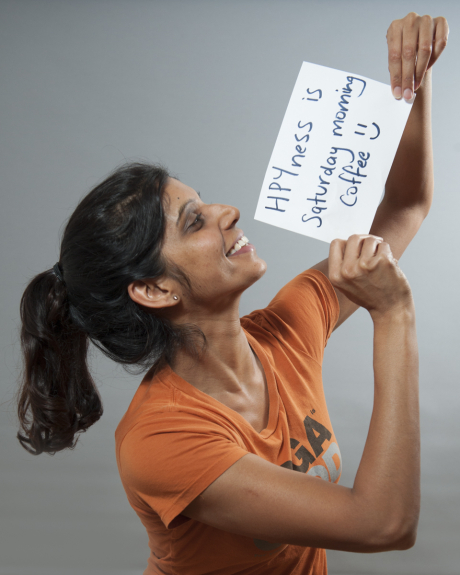 Favorite pose and why?
Who doesn't love a supported bridge!


What does your perfect day look like?
Its a Saturday. There is a yoga session or a run in the morning to start the day off well. Then some yummy food and proper coffee shared with friends. Moving then to something creative or thought provoking during the afternoon, perhaps going to an exhibition or reading a good book or seeing an interesting movie or some sort of crafting. Then finishing off with chill out time with family and friends in the evening, especially my nephew. Oh and if possible it involves a board game!


When you were a kid, what did you want to be when you grow up?
Oprah Winfrey

Three things you'd bring on a desert island?
A really good and long book, a hat and...
If you were a superhero, what superpower would you have?
Im not a fan of superhero's.... why are they all predominantly men???

When was the last time you tried something new, and what was it?
Truly something new was a wee while ago. I took up Roller Derby...I was not very good so it didn't last very long at all. Right now Im trying to learn how to remove plaster board from a wall....so far all Iv done is watch YouTube videos and Im a bit intimidated to tell you the truth.